Nsstream.sys BSOD (blue screen of death) with Panda and Battle.net client
Recently I installed for the first time windows 8.1 and Panda antivirus. Everything was running ok until battle.net client was installed and it was necessary to update installed Blizzard applications.

As soon battle.net update would be started or continued, Windows would crash/BSOD (blue screen of death) with memory page fault, naming Nsstream.sys as faulty module.
After some investigation, thanks to Panda forums, i found root cause for this problem – it is bug in Panda antivirus or more precise, in their "Monitor the URLs accessed by each process" option.
To workaround this problem, it is necessary to turn off this option until patch is provided with new Panda AV version.
Steps:
Start Panda AV client
Click on menu icon and select settings
Select Process monitor option
Set to OFF Monitor the URLs accessed by each process option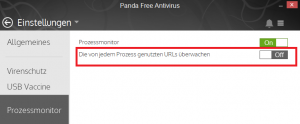 08/10/2014 by Milan